29.09.2012
Presentation of the European Tolerantia Prize 2012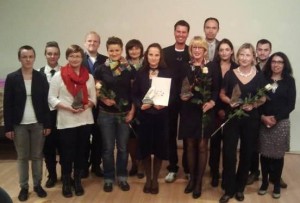 The European Tolerantia Prize has been awarded for the seventh time. Prize winners and sponsors met at the Austrian Culture Forum in Warsaw on September 29. MANEO (Germany), SOS-Homophobie (France) and Lambda Warszawa and KPH (Poland) award the community prize to outstanding people and projects rendering exemplary services in their countries.
This year, the organisations from Germany, Poland and France honoured Elfi Scho-Antwerpes, mayor of Cologne; Dr. Katarzyna Bojarska and the "BezTabu" (EN: "no taboo") advice centre for psychosexual health in Danzig; and Véronique Eledut, teacher at the Lycée JB Corot grammar school in Paris. The award ceremony was a gala event with around 100 guests, including Karolina Malczyk-Rokicińska, vice-director of the Centre for Social Communication at Warsaw City Council; mayor of Warsaw-Ursynów district Piotr Guział – the first district mayor to raise a rainbow flag over a district town hall in the Polish capital; and Niels von Redecker from the German Embassy in Warsaw.
The Tolerantia Prize has been awarded since 2006 by an alliance of nationally active and recognised gay and LGBT anti-violence projects in Europe. The organisations are committed to tackling homophobia and hate violence in their countries as well as promoting diversity and tolerance. They also co-operate at a European level. Current members of the alliance are MANEO (Germany), SOS-Homophobie (France), and Lambda Warszawa and KPH – Kampania Przeciw Homofobii (Poland). The founding principles of this Berlin Alliance Against Homophobia are contained in the jointly signed Tolerance Declaration.
Poland
Mrs Dr. Katarzyna Bojarska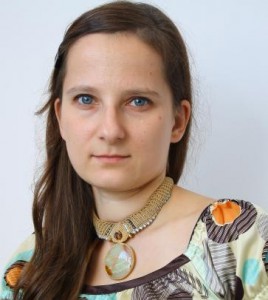 Dr Katarzyna Bojarska is an Assistant Profesor in the Institue of Psychology of the University of Gdansk. She is a lecturer, trainer, sexual educator and a social researcher.
The Psychosexual Health Centre "No Taboo" is affiliated with the Centre for Social Participation in Gdansk and offers sexual and psychological counseling.
The Tolerantia Prize has been awarded to Katarzyna Bojarska in recognition of her courageous introduction of the Queer category/concepts into the scientific discourse of Polish psychology, her uncompromising attitude in deconstructing the rigid and outdated research framework relating to LGBT issues at most Polish universities. It has also been awarded for inspiring psychologists and persons engaged in therapy to approach their clients characterized by non-normative identities with an open, non-categorizing and unprejudiced attitude.
And to the Psychosexual Heath Centre "No Taboo" and its staff for offering professional help and psychological and sexual counseling to LGBT persons. For educating therapists, young people and society as a whole – thorough, responsible and in accordance with scientific standards and professional ethic. For promoting scientific knowledge and information on LGBT issues to those who lack it and to those who especially need it. For combining professional mission with volunteer activity for the benefit of LGBT persons.
The Polish Tolerantia Prize is being awarded jointly by Stowarzyszenie Lambda Warszawa (The Lambda Warszawa Association) and Kampania Przeciw Homofonii (Campaign against Homophobia).
Germany
Mrs Elfi Scho-Antwerpes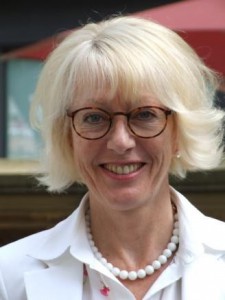 The 59 year old mother of two children has been a member of the Cologne city council since 14th October 2004 and since then also the Mayoress. From 26th March 2009 she became deputy to the Lord Mayor of Cologne. In 1988 she joined the board of the Cologne Aidshilfe e.V. She is spokesperson for the SPD (Social Democrats) on gay and lesbian political issues and representative of the SPD on the Cologne LGBT Co-ordination group. She works for the sporting "Come-Together-Cup", which has taken place every year in Cologne since 1995. This is a football tournament that has the purpose through sport of combating prejudice and discrimination against LGBT people. In 2005 she represented the Cologne city council in Chicago at the VIII. Gay Games and was decisive in obtaining these games for Cologne. Together with many politicians from Germany and Europe she travelled to Warsaw in 2006 in order to support the Polish LGBT activists at the CSD Parade. In 2010 she was the key support in Cologne for the 'Rainbow Bridge project'. This project was organised from Berlin to invite to Berlin and Cologne the survivors of the attack on the Tel Aviv LGBT youth centre.
With this award we recognise her undeviating contribution to tolerance and diversity in Cologne, Germany, and Europe. Wherever she appears she speaks out against homophobia, transphobia and bias violence and for a diverse and tolerant society.
France
Mrs Véronique ELEDUT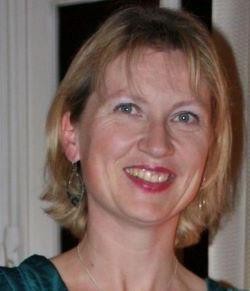 Mrs Véronique ELEDUT is not a public figure and yet she has been doing an amazing work against discrimination, especially against homophobia and transphobia, as a high school Education advisor.
As part of her everyday tasks for a better environment among students, she initiated an annual intervention of SOS homophobie to raise awareness against homophobia and transphobia. Thanks to her commitment, the students of this high school have become proud to be non-homophobic and they surely inspire more people around them.
By awarding Mrs Véronique ELEDUT, we want to aknowledge all the accomplishments which have been made out of the spotlight by so many people in order to better the society for the LGBT community. Education professionnals such as Mrs ELEDUT play a key role for our cause : by educating young people to detect, understand and avoid discrimination they strongly contribute and ensure the next generation will be more respectful of sexual orientation and gender identity diversity.